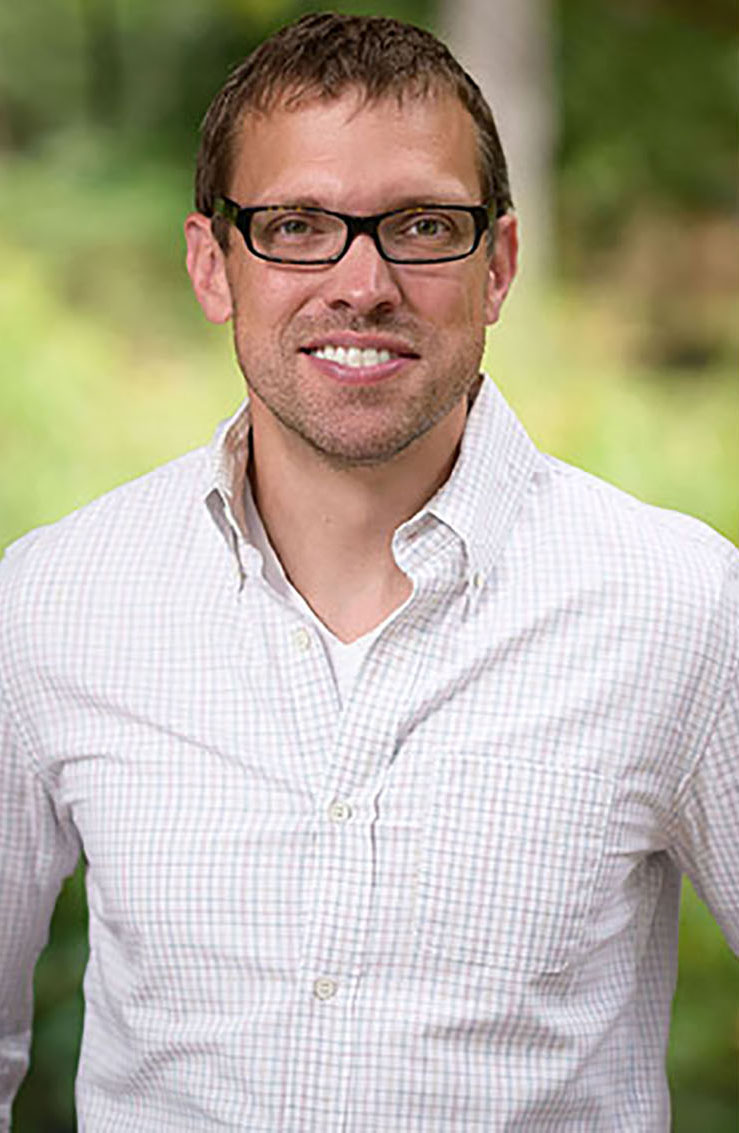 Chicago born pianist Douglas Jurs was appointed Assistant Professor of Piano and Music Theory at Abraham Baldwin Agricultural College in Fall 2012, having previously served on the piano faculties at the University of Wisconsin – Madison and Edgewood College. Dr. Jurs has performed solo and collaborative recitals throughout the U.S. and abroad in cities like Vienna, Nice, and Milan and at festivals such as the Holland International Music Sessions, Aspen Music Festival, Banff Centre for the Arts, and Centre d'Arts Orford in Quebec among others. He won First Prize at the 2004 Lee Biennial Piano Competition, and was winner of the University of Wisconsin Beethoven Competition in 2010.
For the 2012-13 season, Dr. Jurs will be playing concerts throughout the South and Northeast as well as presenting a paper at the Wisconsin Science Festival about the intersection of cognitive science, biography and music performance in his own creative work. He will also present lecture recitals at College Music Society Southern and Northeastern Regional Conferences. Recent collaborative partners include Present Music, the internationally acclaimed Milwaukee-based new music ensemble, University of Georgia Trumpet Professor Brandon Craswell, and New York based pianist Tanya Gabrielian.
Dr. Jurs is the Founder and Artistic Director of the Blue Horse Music Festival in Woodstock, Vermont, a biannual winter/summer concert series that features acclaimed musicians performing in the intimate Blue Horse Inn music parlor. Past concerts have featured artists from New York's International Contemporary Ensemble (ICE), Chamber Music Society of Lincoln Center CMS Two, and winners of several international string and piano competitions.
A committed teacher, Dr. Jurs has over ten years of private piano teaching experience and his pre-college students have won competitions at the local, state and national levels. In past summers, he has worked as an Artist Teacher at Blue Lake Fine Arts Camp in Michigan. As a long-time advocate for arts outreach, Dr. Jurs has performed in correctional facilities, psychiatric hospitals and as a past Associate Artist with Cleveland Opera, in over 100 public schools throughout Ohio. He was one of the first teachers to work with the University of Wisconsin Piano Pioneers program, an initiative that brings affordable music lessons to low-income students.
Dr. Jurs has studied with many influential teachers including Daniel Shapiro, Christopher Taylor, Antoinette van Zabner and important summer study with Marc Durand. He has studied chamber music with Vivian Hornik-Weilerstein, Parry Karp, and the late Gyorgy Sebok and performed in masterclasses for Sergei Babayan, Alan Chow, Brigitte Engerer, Eugene Indjic, Christopher O'Reilly, Jacques Rouvier, Herbert Stessin and others. His long-held interest in the intersection of embodied cognition and musical gesture led Dr. Jurs to spend two influential summers studying theater with director Anne Bogart and SITI Theater Company. His music degrees are from the University of Wisconsin, Cleveland Institute of Music and Indiana University Jacobs School of Music, where he was a Friends of Music Scholar, double major in Piano and English Literature, and rider for the Cutters cycling team. He enjoys biking to campus each day from his home in Tifton where he lives with his wife, Claire (a singer, choir director, and adjunct faculty member at ABAC), and son, Silas (an avid Beatles fan).
Education
DMA Piano Performance, Minor in Music Theory, University of Wisconsin – Madison, 2010
MM Piano Performance, Cleveland Institute of Music, 2003
BS-OF Piano Performance and English Literature, Indiana University Jacobs School of Music, 2000